I love it, whenever I get the chance to introduce folks to a few of my favorite things, here in Jersey -- sharing them with the ones I love most...priceless.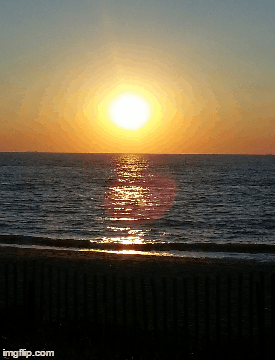 Sunset Beach -- Cape May, NJ
Thanks so much for indulging this Jersey Girl and sharing in some spectacular seaside moments, Melisa. And good job, sun.
Linky Love Bytes: Wordless Wednesday HQ
©2003 -2014 This Full House with a fan page on Facebook, a way for you to subscribe to receive This Full House blog post by Email and everything!   
© This Full House 2003-2019. All rights reserved.
---